Meet the Interim Collective Leadership Group!
Members of the Interim Collective Leadership Group (ICLG) were recruited to lead a transformation of Edmonton's network of seniors serving organizations. This work includes action around supporting coordination of services for Edmonton's older adults. Together, we are reimagining how services are delivered to help Edmontonians age well in their communities.
 
The diverse ICLG team members boast backgrounds in the nonprofit, health, and education sectors. By bringing together diverse perspectives, the team will help drive the network forward. 
Earl Choldin
Earl's career in education has focused on intercultural understanding and program development. His resume spans the globe, including teaching positions in India, inner-city Chicago, and Canada.
During his career, Earl took on many ambitious roles in the social sector, having held leadership roles with the Dene Tha' First Nation, Alberta Global Education Project at the Alberta Teachers' Association, Learning Network, and Shastri Indo-Canadian Institute. After retirement, Earl served as the president of the Canadian Multicultural Education Foundation, developing programs to promote a healthy multicultural Canada.
"Making a contribution to society is important to me," says Earl. "I believe I have skills and knowledge which will be useful to the Interim Collaborative Leadership Group in realizing its mandate."
---
Dr. Haidong Liang
Dr. Haidong Liang is a gerontologist who devoted his three degrees in Canada to the specialty areas of physical activity, recreation, and gerontology. Over the years, Dr. Liang has gained a reputation as an innovative practitioner dedicated to helping seniors achieve healthy aging in communities.
Dr. Liang has brought 12 years of gerontology research expertise to the seniors serving network, having created the WeSeniors.ca platform, which actively connects older citizens to services provided by the public, private and non-profit sectors. During the COVID-19 pandemic, this platform reached out to 3,500+ Alberta seniors to keep them healthy and engaged.
Currently, Dr. Liang also serves as a board member of the Alberta Association on Gerontology, initiating changes from a provincial policy level. In 2019, Dr. Liang was named one of Avenue Magazine's Top 40 Under 40. He is the executive director of Westend Seniors Activity Centre, which won the 2019 Minister's Seniors Service Award.
Dr. Liang joined the Interim Collective Leadership Group to apply his gerontology knowledge into practice, make a difference in the seniors network, and share his knowledges of building multi-sectoral partnerships.
---
Jann Beeston
Jann is a mother, wife, sister, and champion of equality. Jann has a varied resume, having worked as a librarian and occupied roles in literacy leadership, post-secondary learning, voluntary sector capacity building, change management, social innovation, social enterprise, network development, community building and rural development.
Jann joined Jewish Family Services Edmonton in September 2019 after over five years as the executive director of Volunteer Alberta. She is excited by possibility and vision for a preferred future.
Jann wants to be part of the future and to contribute to the network development and collaborative work. Collaboration is necessary to advance the work of the seniors network as a whole. Intersectoral collaboration requires leadership and coordination, and Jann is honored to be selected to join the effort.
Regarding her role on the Interim Collective Leadership Group, Jann is excited to lend her skills as a collaborator. "I am a good listener and enjoy learning in teams and value transparency," she says. "I am motivated by action and enjoy reflection."
---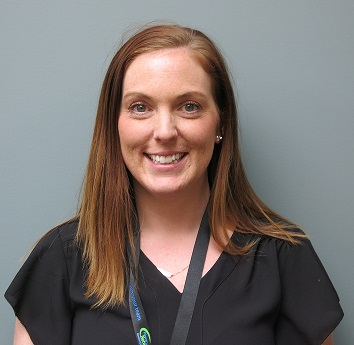 Jan Carlson
Jan is a nurse practitioner working with the Complex Care Transition Program at the Edmonton West Primary Care Network. Having an interest in gerontology, Jan received a master's degree in
nursing with a specialization in aging from the University of Alberta in 2014.
In her work, Jan has had the opportunity to work with seniors in the community who are homebound, do not meet the criteria for specialized programs and services, and whose social, cognitive, and medical complexities provide challenges for ongoing management in the community.
As a member of the Interim Collective Leadership Group, Jan looks forward to lending her passion for supporting vulnerable older adults and preventing adverse health outcomes.
"Experience has taught me that the complex health care needs of older adults demand knowledge, skills, and expertise that no single health care discipline alone can provide," says Jan. "To transform how healthy aging is imagined, invested in, and supported in our community, a multilateral, team-based approach is a necessity."
---
Dr. Jennifer Njenga
Dr. Jennifer Njenga is a physician and public health specialist who has professional experience in several countries, including Uganda, Kenya, South Africa, Namibia, New Zealand, Australia, and Canada.
Dr. Jennifer Njenga is the chief executive officer of Canada Homecare Group, a mobile clinic that offers after hours non-urgent care to Albertans in the comfort of their homes. Her husband and best friend, Dr. Michael Njenga, is a family physician and the medical director of Canada Homecare Group.
Canada Homecare Group has been working with seniors since its inception in 2020. The organization provides home visits in private homes, senior facilities, and more. In the course of her work, Dr. Jennifer Njenga learned much about the challenges encountered by seniors, especially during the pandemic: that older adults suffered not only from COVID-19, but other associated factors including isolation, mental health deterioration, fear, anxiety of the unknown, and more.
In her conversations with older Edmontonians, Dr. Jennifer Njenga learned about current problems and what seniors would like to see happening to address these problems.
Dr. Jennifer Njenga is optimistic about the work of the Interim Collective Leadership Group, stating, "I felt that this group would enable me to bring the voices of the seniors to the front and to help strategize and plan for their care in the future."
---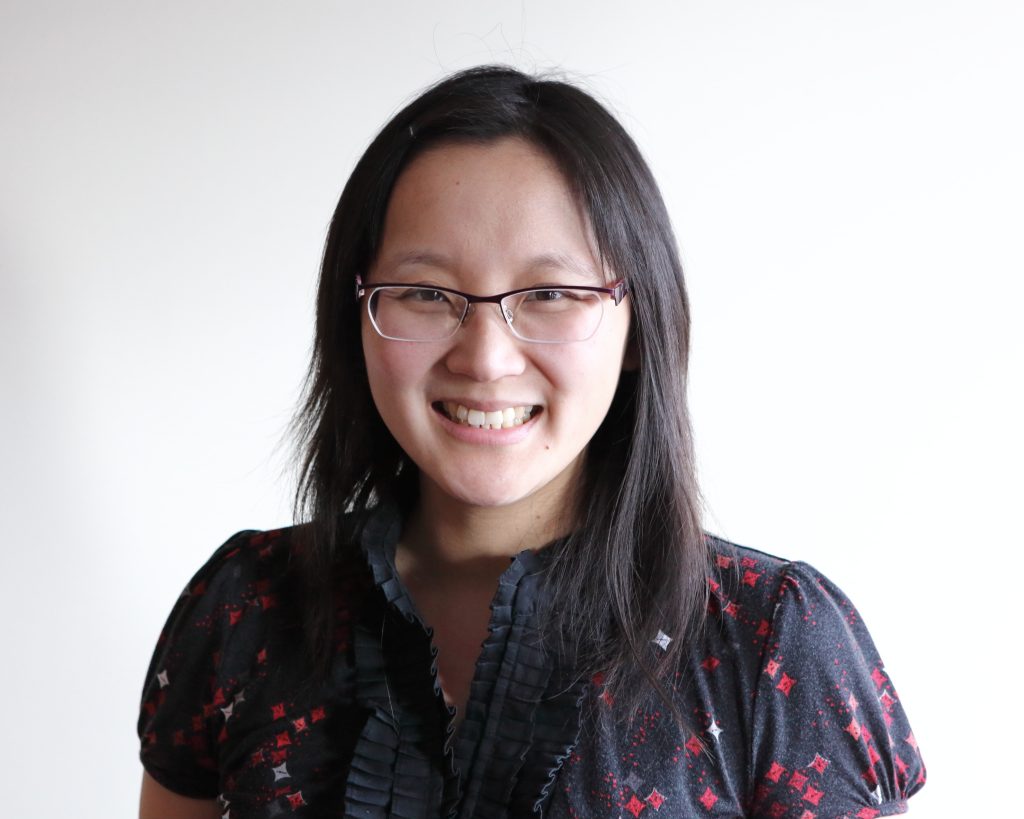 Karenn Chan
Karenn is a physician with training specific to care of the elderly and specializes in looking after older adults with complex needs.
Karenn is an associate professor with the University of Alberta who is passionate about looking at whole community collaboration for solutions to helping seniors age well and manage chronic disease in the community setting.
As part of her role on the Interim Collective Leadership Group, Karenn seeks to learn more about the resources in Edmonton and help to promote collaboration between the health, not-for-profit, and private sectors.
---
Karen McDonald
Karen's career has focused primarily on the field of gerontology, including a decade in seniors' supportive housing and more than a decade with Sage Seniors Association, where she currently serves as the executive director. Sage is a community-based seniors serving organization that provides social services, primary health care, community development, and life enrichment programming. Additionally, Karen acts as the chair of the Interim Community Leadership Council, working with community-based seniors serving organizations across Alberta to advance sector development.
To support older adults facing barriers to employment, Karen co-founded MatchWork in 2015. This interactive employment training and assessment tool is now used by employment support organizations to guide and support those who face barriers to employment, including older workers and caregivers.
Karen completed her MBA and BA at the University of Alberta.She recently joined the Board of the Muttart Foundation and is a past Rotarian.
Energized by team-based work, Karen enjoys working collectively with passionate, capable people toward a shared vision. "I believe that if we hope to truly move the needle on complex social issues that impact the wellbeing of older adults, transformational change is required across systems and services," she says. "I sincerely believe that community-based seniors' serving organizations are uniquely able to lead and contribute to this transformational change."
---
Marlene Mulder
Marlene is a spouse, mother, grandmother, friend, and neighbour, and has lived in her community for more than 35 years. As a semi-retiree, Marlene enjoys contributing to her community with some of her free time.
Following graduate studies in sociology, Marlene pursued a career in research that focused on immigration, settlement and marginalized communities. While much of her work has been in quantitative analysis, Marlene grounds her studies in community research.
In her role on the Interim Collective Leadership Group, Marlene looks forward to serving older Edmontonians. "Being a senior and looking to the future grounds me in work that includes seniors," says Marlene. "In my community research, I saw that some seniors are connected and able to navigate systems to positively contribute to their lives, while others cannot. I would like to be part of making Edmonton inclusive and accessible to all."
---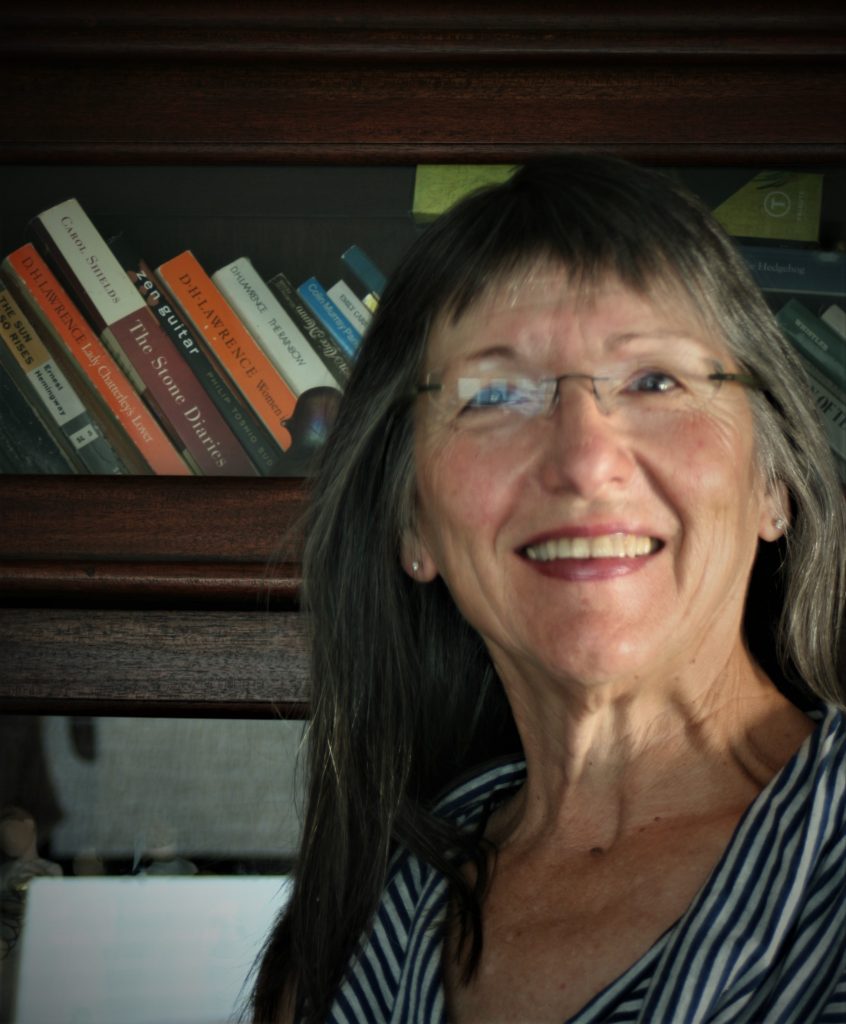 Mary Whale
Mary is a visual artist, former gerontological nurse, mother of three daughters, wife, anti-ageism activist, and volunteer. In her life, Mary has learned that we come to know ourselves and others through sharing our stories. So, sit down and be prepared to listen!
As a gerontological nurse, Mary became involved in local groups related to aging and older adults' issues. For instance, volunteering with Age Friendly Edmonton led her to the Edmonton Seniors Coordinating Council. Energized by the work of the many groups working to support older adults and facilitate healthy aging, Mary feels compelled to build on this important work.
"Working within the healthcare system for many years gave me the opportunity to witness the gaps that create barriers to access basic services required to achieve functional ability in the community," says Mary. "These inequities are largely a function of the way our large systems have evolved. This must change."
Mary has expressed a commitment to being part of systems change that helps to provide attention and funding to community supports for older adults.
---
Michael Alpern
Michael Alpern is an educator by profession and long serving, executive board member of many not-for profit organizations. In the past, Michael has served as treasurer and co-chair of the Edmonton Seniors Coordinating Council, president of Jewish Family Services Edmonton, and president of the Jewish Drop-in center. Michael is committed to giving back to the Edmonton community that welcomed him when he arrived in Canada 50+ years ago.
As an older person, a long-serving Board and executive member of the ESCC, and a member of the Catalyst Group that created the framework for the ICLG, Michael has a vested interest in ensuring that older persons in the Edmonton and district communities can access the best possible range of supports, programs and services.
As a long-time educator, Michael has always had the desire and commitment to serve others. Through his learnings and experiences garnered through many years of services on not-for-profit boards, Michael's education and experiential learnings have equipped him with the knowledge, skills, and abilities needed to be an active participant in the creative work to be undertaken by members of the ICLG.
---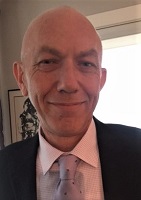 Nigel Kell
Nigel has been the executive director of the Edmonton Seniors Centre since August 2016. Prior to his role in the seniors serving network, Nigel was an ardent public servant, acting as a manager with the Alberta Public Service for 17 years and serving as a police officer for 12 years.
As a member of the Interim Collective Leadership Group, Nigel is motivated by the increasing need for the sector to work collaboratively and build partnerships, stating, "the ICLG offers the best opportunity to spearhead the coordination of these efforts during an especially challenging time, socially and fiscally."