Why assistive technology should become a household term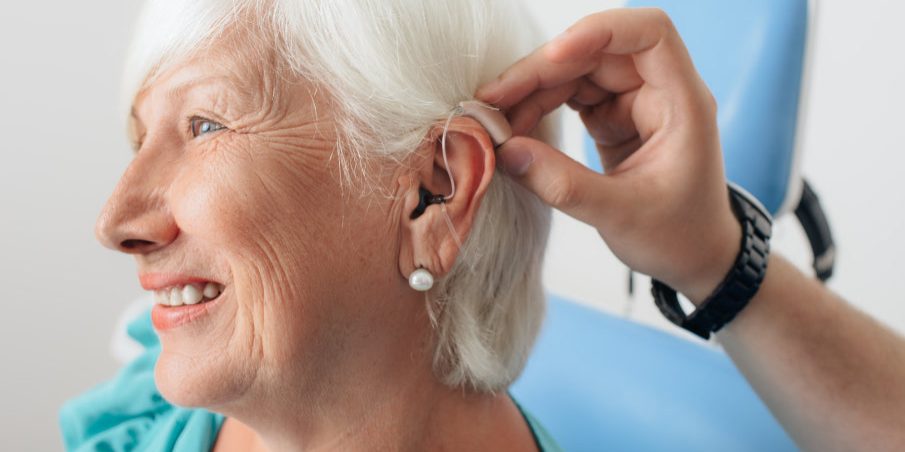 By: Sheena Jaffer, Age Friendly Edmonton
As we age, it is common to experience functional limitations and changes in hearing, vision, mobility, or memory. Technology can be instrumental in helping us deal with these changes by supporting independent living, aging in place, and ultimately, health and longevity. Yet, something known as assistive technology (AT) is far from a household term in Canada.
AT encompasses everything from low-tech tools to complex digital devices and products that may be used at home, in the workplace, and in the community to provide solutions that reduce barriers and empower personal abilities. Examples include hearing aids, medication management systems, health/wellness devices, voice interfaces, specialized software, home or vehicle modifications, and much more. I prefer to call it – enabling technology and even tools of independence. Inevitably, as we either get older or experience disabilities, many of us will need one or more assistive technology products or services.
It's also important to note that assistive technology also refers to the awareness, training, information, and technical support that is needed for the safe, effective provision and use of assistive products. It is an entire ecosystem in itself.
An aging population creates a compelling argument for making assistive technology a priority. The World Health Organization (WHO) is drawing attention to the need. In its first ever Global Report on Assistive Technology, released in May 2022, the WHO states the issue "deserves greater attention now than ever before." The report outlines recommendations to expand availability and access, raise awareness, and implement inclusion policies and an enabling environment.
During the launch of this historic report, the WHO Director-General, Dr. Tedros Adhanom Ghebreyesus said:
"Assistive technology is a life changer … Denying people access to these life-changing tools is not only an infringement of human rights, it's economically shortsighted. We call on all countries to fund and prioritize access to assistive technology and give everyone a chance to live up to their potential."
While there are many gaps and barriers to the acquisition, provision and information access to assistive technology in Canada, we must not lose sight of the fact that it is not a luxury. It has been shown to have a transformative impact on end users. And so, it is time to shed a brighter spotlight on this space and make AT a household term.
What we really need is holistically designed assistive technology programs that can serve both our aging populations and persons with disabilities. Recognizing this need and its tenfold return on investment will progressively propel us forward to support daily living needs, aging in place, reduce health care costs and hospital re-admissions, improve caregiver support, and contribute towards a better quality of life and wellbeing of users and their families. AT must not be viewed through a cost lens, it must be considered as a smart and sound socio-economic investment by all stakeholders, including funders and all levels of government.
About the Author
and Certified Aging in Place Specialist (CAPS) designation from the National Association of Home Builders (U.S.). Her appreciation for aging services technologies began as a caregiver for her parents. She has worked with a federally funded assistive technology program in the U.S. and is highly committed to making assistive technology a household term. She describes herself as a fierce advocate for persons with disabilities and older adults. In addition, she is also serving on the American Society on Aging – Network on Environment, Technology and Services (NEST) and the General Assembly of Partners (GAP). Sheena has also played an integral role with the Arlington Commission on Aging and as an Ambassador for the DC Office on Aging.