Caring for Our Caregivers: The Unsung Role of Older Adult Caregivers in Alberta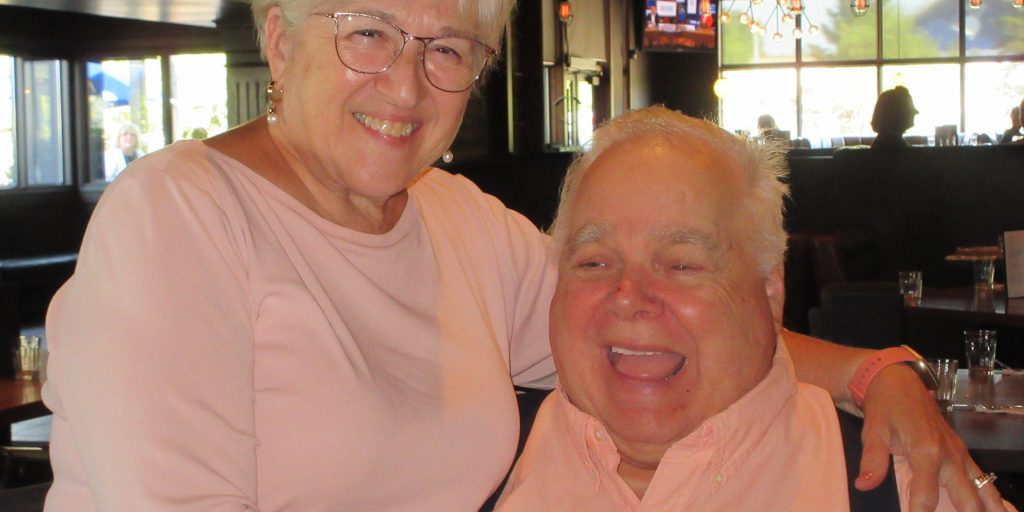 Many older adults serve vital roles as caregivers within their families- whether it's for their partners, children, grandchildren, or other family and friends. In Canada, 24% of older adults are family caregivers. In Alberta alone, they contribute $11 billion worth of unpaid care each year. Laurie Caforio, an older adult caregiver, generously shared her lived experiences as a caregiver, for her husband Bill, in an interview with the Edmonton Seniors Coordinating Council (ESCC) in April 2023.
Laurie's husband suffers from various health problems, including kidney failure, diabetes, and complications of diabetes that resulted in the amputation of his leg. After receiving a kidney transplant in 2014, his immunocompromised health and an infection resulted in a below the knee amputation.  It was at this time Laurie became his primary and full-time caregiver. She is available to support him 24/7. With the exception of dressing, bathing and eating, Laurie is responsible for all other activities of daily living. She loves being able to support her husband but is frequently overwhelmed by the demands of care.
Laurie's caregiving experience became even more challenging during the COVID-19 pandemic. As they were both over 65 years of age and due to Bill's complicated health they isolated themselves at home for over a year. This isolation inevitably weakened their essential social supports, and as Laurie said, "you don't even realize they are supports until they're not there."
As Laurie's caregiving responsibilities increased, she found it challenging to find respite from her role. Laurie is an incredibly resilient woman who has faced significant challenges throughout her life and is proud of how she's been able to bounce back. However, like so many caregivers, she has felt underwater at times. She feels that her "resiliency is drifting away because it's over and over and over" that she needs to provide care, without adequate external support.
Through the Caregiver Alberta and the Family Caregiver Centre and Education Program at the University of Alberta, Laurie has found an opportunity to volunteer and received excellent support. Yet even with these resources, she still feels like there is a lack of resources for family caregivers, especially in terms of financial support. She's found that finding and accessing support services through Alberta Health Services is frustrating and that support, when found, is consistently delayed.
Laurie's story is unique, but her struggles are not. Many family caregivers face similar obstacles every day and those problems were exacerbated during the pandemic. Even before the pandemic, support was worse than in previous decades. As the fast-growing older adult population lives longer and requires more supports to age in the community, the funding for the supports has not kept pace.  As a result more and more of the burden of care is falling on the unpaid and overwhelmed family caregiver.
That's where the community-based seniors serving sector (CBSS) can help. The Edmonton Seniors Coordinating Council is an organizing body that supports a network of collaborative efforts for the sector in the greater Edmonton area. Community-based seniors serving organizations are mostly nonprofits that provide direct services and resources to older adults. The ESCC supports a number of organizations that offer supports for family caregivers but we also need more investment and support from our government partners. Laurie is an unpaid caregiver and she and Bill have had to give up on some of their retirement dreams to focus simply on making it day-to-day. When asked what she pictured her retirement life as, when she was younger, Laurie quickly replied, 'not this!' No one expects or plans to be disabled, at any time or in any way'. We need to do more to support Laurie and the many older adults and other family caregivers like her.
Laurie put it best when she said that "without caregivers we don't have a healthcare system." It's time that we invest in caring for our caregivers. They are essential.