Driven by Compassion: The Essential Value of Mobility and Volunteerism Among Older Adults
Many older adults in Alberta play an invaluable role as volunteers, contributing significantly to their communities, oftentimes through organizations like Drive Happiness, which serve other older adults. Older adults are actually the most active volunteers across Canada- without them, many of our essential non-profits wouldn't survive.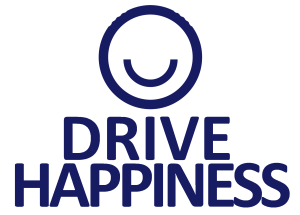 Drive Happiness is a non-profit in the Edmonton-area and an indispensable resource for older adults who need reliable transportation. It also creates opportunities for older adults, like Rosalind Lane, to contribute meaningfully to their communities.
Before her retirement in 2010, Rosalind spent her career teaching medical laboratory science students. However, her journey into retirement led her on a new path of community service with Drive Happiness, a natural progression for someone brought up in a small town in Alberta where lending a hand was the norm. "Volunteering is second nature. It should be a part of your life," Rosalind reflects. She saw in Drive Happiness a unique opportunity to fill her post-retirement days with purpose and service. "I thought, okay, well, here I go, here's something that I can do."
In her volunteer role, Rosalind serves older adults in need of transportation, highlighting the irreplaceable service Drive Happiness provides. Their affordable rates, significantly lower than traditional taxi services, help older adults with limited incomes to access essential services. "When you drive older adults to their appointments, you're giving to them and the wider community," Rosalind muses, underscoring the organization's dual purpose. Many older adults don't have access to reliable transportation that can take them to essential appointments, social connections, or recreation opportunities. Non-profits like Drive Happiness fill a vital transportation role.
Rosalind also draws attention to the importance of the social interaction that comes with her work. Drive Happiness creates a platform for older adults, who often have limited social contacts, to engage in conversations and build relationships. This was especially important during the COVID-19 pandemic when many older adults faced heightened isolation.
"So many of them are very lonely, despite living in a building full of people," Rosalind shares.
The value of social connection is also a two-way street.
Amid the loneliness, the older adults that Rosalind encounters exhibit a warmth and appreciation that continue to motivate her "they're just lovely...they're so appreciative for everything," she added, fondly.
Throughout the pandemic, Drive Happiness shifted its focus to support older adults, particularly those living in facilities with strict visitation restrictions. They ensured older adults had access to crucial medical treatments, demonstrating their adaptability and resilience.
The role of volunteers extends beyond transportation, as Rosalind explains. Observations made by volunteers like her can provide valuable insights for the organization, ensuring that appropriate support is given when needed. "Many older adults might not have any family here. So, they really depend on these kinds of services," she says, highlighting the responsibility volunteers shoulder.
Drive Happiness extends its support to both older adults and volunteers. Despite the challenging times, the organization ensured the safety of all parties, providing necessary resources like cleaning supplies, masks, and hand sanitizers during the pandemic.
"It's good for the mental health of both the older adults and the drivers," Rosalind concludes, acknowledging the reciprocal benefits.
Fostering volunteerism plays a crucial role in combating the issue of social isolation among older adults. Loneliness and social isolation can have detrimental effects on older adults' mental and physical well-being. By actively engaging in volunteer activities and being part of a supportive community, older adults can combat feelings of loneliness, find purpose, and foster connections with like-minded individuals.
Rosalind advocates for more recognition and support for such essential services from decision-makers. "Government officials need to think about what services are out there and what they are supporting because organizations like Drive Happiness rely on funding to continue their crucial work," she asserted. In her perspective, these services are far from a luxury; they form an integral component of community health and well-being.
Rosalind's story serves as a testament to the tremendous impact of older volunteerism on Alberta's communities, particularly during the pandemic. By focusing on creating connection and fostering support, Drive Happiness has proven to be an invaluable resource for older adults across the province. They've found an ally in Rosalind, who remains dedicated to driving change, one ride at a time.