Stakeholder Spotlight: Caregivers Alberta – Senior Ambassador Program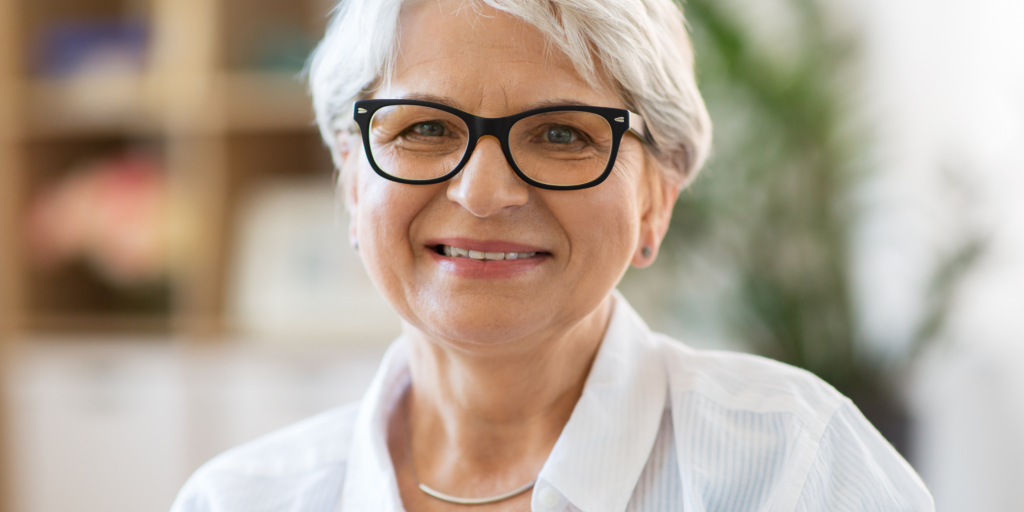 For this month's Stakeholder Spotlight we asked Caregiver's Alberta about their Senior Ambassador Program to learn more about how it works! We spoke with Carole Alves-Cornell, Volunteer Coordinator, with Caregiver's Alberta who provided us with some informative answers about the program.
Tell us more about Caregivers Alberta.
Caregivers Alberta was founded in 2001 by a grassroots group of caregivers dedicated to recognizing the essential work of unpaid, family and friend caregivers. As Alberta's only dedicated caregiver organization, we connect and empower the nearly one million caregivers in this province through education, advocacy, and timely resources to create a more sustainable future for caregivers and those for whom they care. We support caregivers of all types, from the parent or guardian caring for a child with specialized needs to adults caring for their spouse or aging parents, to seniors caring for their senior spouse.
Tell us about you and your role at Caregivers Alberta.
As the Volunteer Coordinator, I am responsible for creating and growing volunteer programs at Caregivers Alberta. My main role currently is project lead on the creation of a Senior Caregiver Ambassador volunteer team, along with developing other crucial volunteer roles such as the Peer Support Group Facilitator role. But I'm just one person – we have a very dedicated and passionate team sprinkled around Alberta working tirelessly to bring our programs to life for caregivers.
What kind of supports does Caregivers Alberta provide for caregivers, especially those who are seniors?
Our programs and services are designed for individuals and groups to provide them with the tools, strategies and resources to better manage their caregiving responsibilities. Programs and services we provide include our provincial support line, one-on-one Caregiver Coaching program, public education sessions, grief and loss cohorts, online weekly peer support programs, system navigation, and our award-winning 'COMPASS for the Caregiver' course. Our front-line programs and support staff work with caregivers to build the confidence to identify their own needs, self-advocate, and pursue vital services. We place significant emphasis on empowering caregivers to nurture their own health in order to prevent burnout. We also have programs geared towards employers and building caregiver-friendly workplaces, and education opportunities for healthcare professionals who come across caregivers regularly in their work.
Can you tell me more about the Senior Caregiver Ambassador Program?
Our Senior Caregiver Ambassador volunteer team will comprise of adults and seniors aged 65+ who will demonstrate leadership and help connect us to other senior-serving and local organizations in their own communities, while also connecting to other senior caregivers who may benefit from the programs and resources we provide. The tagline for this program is seniors serving seniors and we are actively recruiting volunteers for this role. We welcome any other senior-serving organizations to reach out if they feel some of their members would be interested in this volunteer role. We are especially interested in connecting with volunteers in rural communities, where services and supports are typically limited. Our aim is to increase awareness of Caregivers Alberta throughout the province, and ensure we are supporting seniors when they need us most in their caregiving journey. Ambassadors will make crucial connections with other organizations to distribute our printed materials and coordinate presentations to seniors and groups of caregivers. Ambassadors will help other seniors who are caregivers to reach out to us to get the support they need. We are also looking for seniors who have an interest in advocacy to help connect us with government officials and decision-makers in this sector and influence policies that take the unique needs of caregivers into account.
To get involved with the Senior Caregiver Ambassador team please 780-453-5088 or toll-free at 1-877-453-5088. Or you can email volunteer@caregiversalberta.ca
If there is a caregiver out there right now, needing supports, how can they get connected to the resources they need?
A great starting point is our intake or support line at 780-453-5088 or toll-free at 1-877-453-5088. Alternatively, individuals can visit our website at www.caregiversalberta.ca to learn more about everything we do.
Where can individuals and organizations find out more information about upcoming events?
I'll give you our EventBrite link, we put everything there! https://www.eventbrite.ca/o/caregivers-alberta-17134326540
Website: https://www.caregiversalberta.ca/