Local storytellers share festive tales, promote healthy aging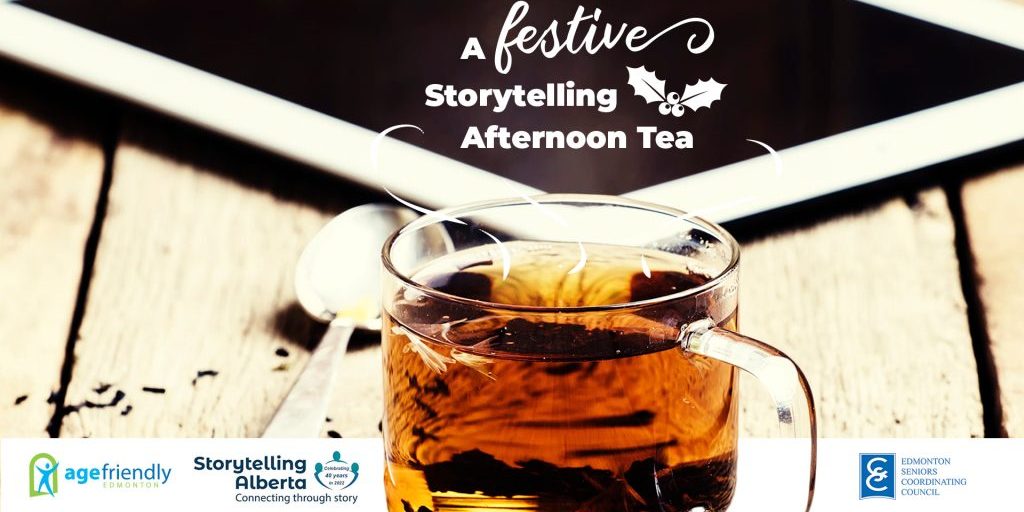 On December 15, a talented group of storytellers gathered to share stories of holiday memories, lively folk tales, and teachings of gratitude that reflect the spirit of the season. The digital storytelling tea was organized by Age Friendly Edmonton in partnership with Storytelling Alberta with a mission of spreading holiday cheer and promoting healthy aging.
Dorothy Lowrie, Changemaker with Age Friendly Edmonton and President of Storytelling Alberta's Edmonton chapter, was joined by fellow narrators, Kathy Jessup, Debby Waldman, Bethany Ellis, and Cheryle Chagnon-Greyeyes.
As individuals, there are ways we can promote cognitive health as we grow older and as it happens, storytelling is a great way to do that.
"Research actually shows that we get better at storytelling as we age," says Lowrie. "And that when we tell stories, it actually triggers parts of our brain the same as if we were a musician playing an instrument or an athlete running a race. So, storytelling has some really good health benefits."
Missed the event? Catch the full event recording below.
This event was hosted in partnership between Age Friendly Edmonton and Storytelling Alberta, with support from the Edmonton Seniors Coordinating Council.