Stakeholder Spotlight: Mill Woods Seniors Association 2023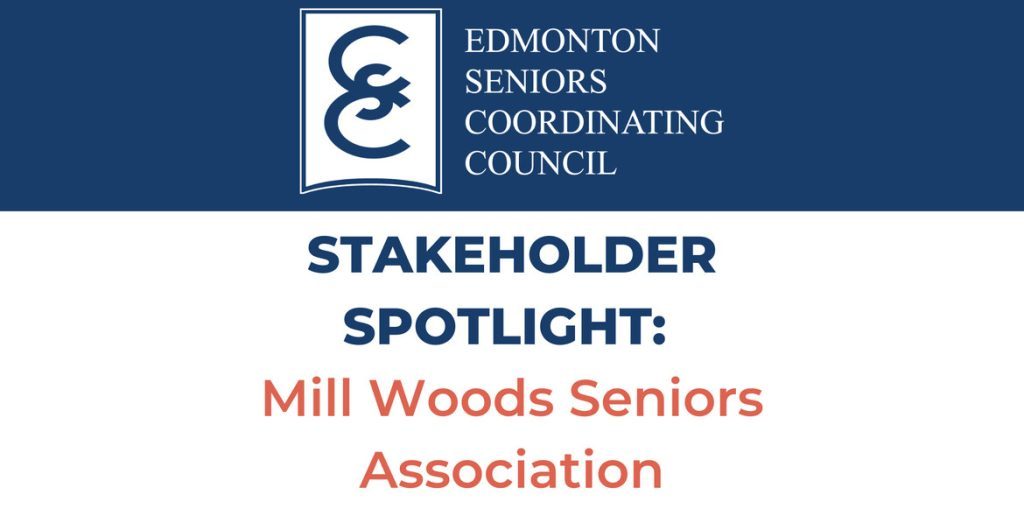 The Mill Woods Seniors Association enhances the independence of seniors by providing a range of programs and services that meet their recreational and social needs.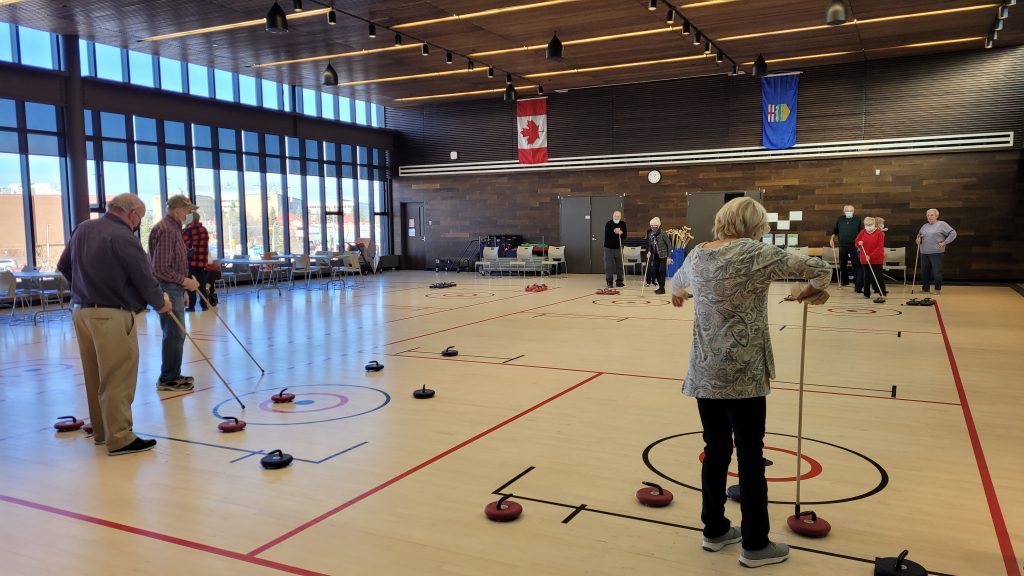 Special events, presentations, and health clinics, oh my! Those are just a few examples of programming happening at Mill Woods Seniors Association (MWSA). We sat down with the Executive Director of MWSA, Deb Cautley, to learn more about what's been happening with the Seniors Association since we last spoke in 2019.
The Mill Woods Seniors Association enhances the independence of seniors by providing a range of programs and services that meet their recreational and social needs. The Association's hope is to inspire our members to live a meaningful and passionate life, with their variety of programs and services. It looks like hard work is paying off as we learned from Cautley that MWSA's membership has increased by over 50%!
"It means that we're busier, which is awesome," states Cautley, "we're really seeing that we're providing programming that seniors want!"
The Association's 'Mix and Mingle' events have recently proven to be a hit with members and non-members alike! This event is held once a month and includes seniors coming out to converse, have a drink and a snack and most importantly, laugh together!
"We weren't sure how it would go, but as soon as it started people were getting to know each other and talking non-stop for the entire 2-hour event," says Cautley.
A program that was brought back to MWSA was the 'Conversation Circle'. This is a weekly event that anyone can go to where different topics are discussed each time. This, like the 'Mix and Mingle' events are great ways to give seniors opportunities to be social and enrich their lives. Topics at the 'Conversation Circles' could include current events, politics, cooking, and more, and are chosen by the seniors participating.
In addition to the fun programming to keep seniors social, MWSA also has a variety of health programming. They have two foot clinics, one focused on basic footcare and the other on diabetes footcare. There are massages every Thursday where a registered RMT comes out and services are discounted and can be claimed on benefits. Hearing tests are also available twice a month and blood pressure clinics are on site at select times. Typically, 6 to 12 members use these health services on an average day!
MWSA also holds a number of informational presentations throughout a month that can provide seniors with useful tips and tricks! In the past, some of the topics have included scams, downsizing, and senior's safety!
When asked about the reasoning behind doubling the amount of members MWSA has, Cautley tells us that there are a few factors that has led to the rise in membership:
1. People have had enough of staying home during COVID and they're starting to come out more.
2. People who come out to MWSA events and programming who aren't members and decide to become members after participating.
"New members usually find out about events like Drag Shows or Murder Mysteries from other members, decide to attend, and then become members themselves."
The Mill Woods Seniors Association's next big fundraising event is their Rummage Sale happening on Saturday, April 22, and Sunday April 23, 2023. This is an event where community members donate household items to the centre. With the help of volunteers, MWSA re-sells the items at affordable prices. Event is open to the public.
Upcoming Mill Woods Seniors Association events:
Free Tax Clinics, every Friday in March
Grief Support Group, March 24 & 31 from 10AM-1 PM
Cooking Demo, Monday March 20 from 2:30-4:00 PM
Monthly birthday party, last Monday of the month
If your organization would like to partner with Mill Woods Seniors Association in the future, please contact Deb Cautley at dcautley@mwsac.ca
Mill Woods Seniors Association:
Address:
2nd Floor, 2610 Hewes Way NW
(Above the Mill Woods Edmonton Public Library)
EDMONTON, AB T6L 0A9
Hours:
Monday – Friday: 8:30 AM – 4:30 PM
Stat Holidays: Closed
MWSA is open until 8:00 pm on Thursday
Phone: 780-496-2997
Website: https://www.mwsac.ca/home