Poetry Selection Guidelines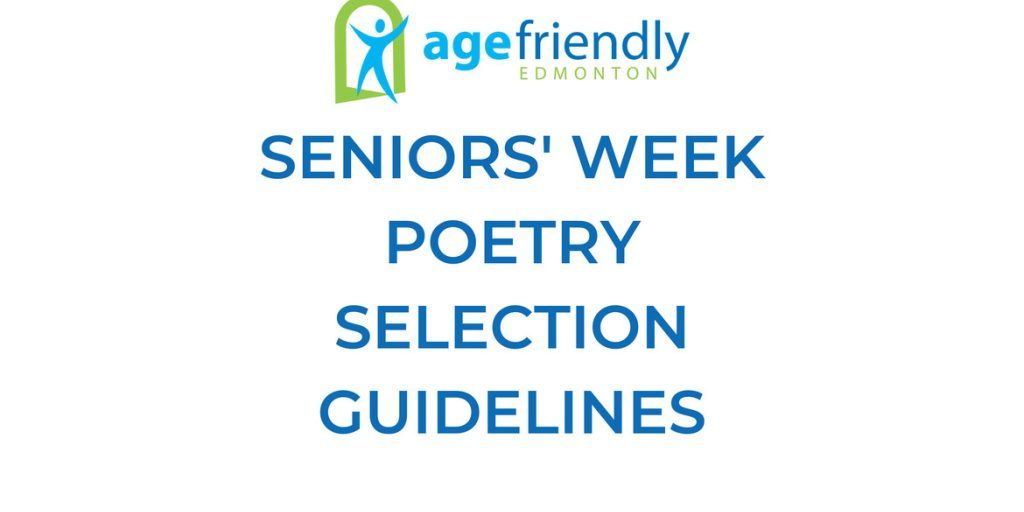 Seniors can send in their poems for a chance to be selected to have their poem read at Seniors' Week 2023.
Calling Edmonton's older adults (55+)! Submit your unique poems to our poetry selection for this year's Seniors' Week! Two submitted poems will be selected to be read aloud at our Seniors' Week event on June 5, 2023 at City Hall. Writers of the two selected poems will have the opportunity to have their photo taken with City of Edmonton officials.
Selected poems will be published in a chapbook to be distributed at City Hall on June 5th and online!
Send in your poetry on the theme of "Through the Eyes of Experience"
Submit your poems to: agefriendly@seniorscouncil.net OR mail to
ESCC Attention: Caroline Gee: Bonnie Doon Shopping Centre, 8330 82 Ave NW #255, Edmonton, AB T6C 4E3
Deadline to submit poems: April 30th, 2023 11:59 pm
Poetry Submission Guidelines:
-Length- up to 30 lines including the title.
-Font size 12pt
-If handwritten-please make it legible or typewritten is preferred
-Writer must reside in Edmonton and area.
-Writer must 55 years of age and over
-Use family friendly language and keep within the theme of "Through the Eyes of Experience"
-Writer does not have to have Canadian citizenship status